Range Safety Officer (RSO) Course 2018
Following several requests from affiliated clubs, the Notts RA ran an RSO course over the weekends of 3rd and 11th November.
This is the new course that the NRA have bought out this year. This qualifies you for running non–military ranges. For military ranges you need to advance to the new RCO course after qualifying as an RSO.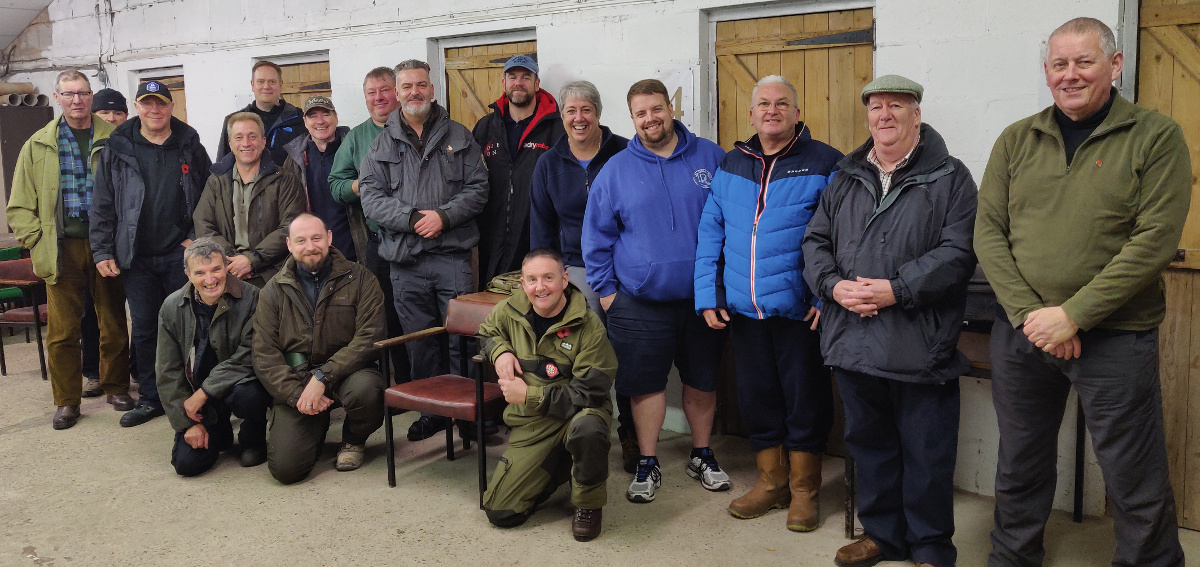 20 attendees were booked onto the course from 6 different clubs – 19 guys and me. Unfortunately, we had one drop out on the first day due to illness and another missed the 2nd day due to last minute work commitments. 18 completed the course.
8.45am on Saturday 3rd November at Epperstone Village Hall saw 19 eager people awaiting the start of the course with a mixture of excitement and trepidation. Lee Cocozza, our NRA presenter for the day, brought the lessons to life with a mixture of past experiences and humour. Lots of tea and biscuits kept everyone going throughout the day. Nerves heightened when the exam paper appeared. There was lots of whispering (definitely not GCSE exam conditions). Following a long day, there were a lot of relieved people when we were told we had all passed the exam.
And so to Day 2, which was held at Epperstone Range on November 11th. Now the nerves were really showing. Lee brought along another NRA presenter John Spence as this was such a large course. We were split into two groups.
The first group simulated a gallery range shoot on the 100m outdoor range. Conditions did not let us down: these were authentic – misty and rainy. The test included giving a safety brief, a firers brief and then directing the shoot. After a few stumbles everyone got the hang of what was required and nerves soon settled down.
The second group were situated in the indoor range. The test involved running three shoots: a grouping practice, a timed and a snap shoot. Nerves again raised amongst students and most completed the exercise: "You were too polite!" or "You don't question: you tell!" being regular outbursts from Lee. You could tell he was ex military. He didn't seem impressed with my pink Sig Sauer either!!!
As today was Remembrance Sunday the 11am two minute Silence was observed. It gave additional time for some of the men to reword their commands following earlier comments.
4pm didn't come fast enough for some: I think we all agreed that we deserved a little "tipple" when we got home and for some a big "tipple". For myself it was a glass of wine and a large bar of chocolate.
Many thanks to Lee and John for a thoroughly enjoyable course. I'm sure everyone would agree they were very understanding instructors.
We shall be looking to hold another course in 2019; so if you are interested please email me using this link to book your place.
Max Woodward, Sec Notts RA