The 2018 Mercia Match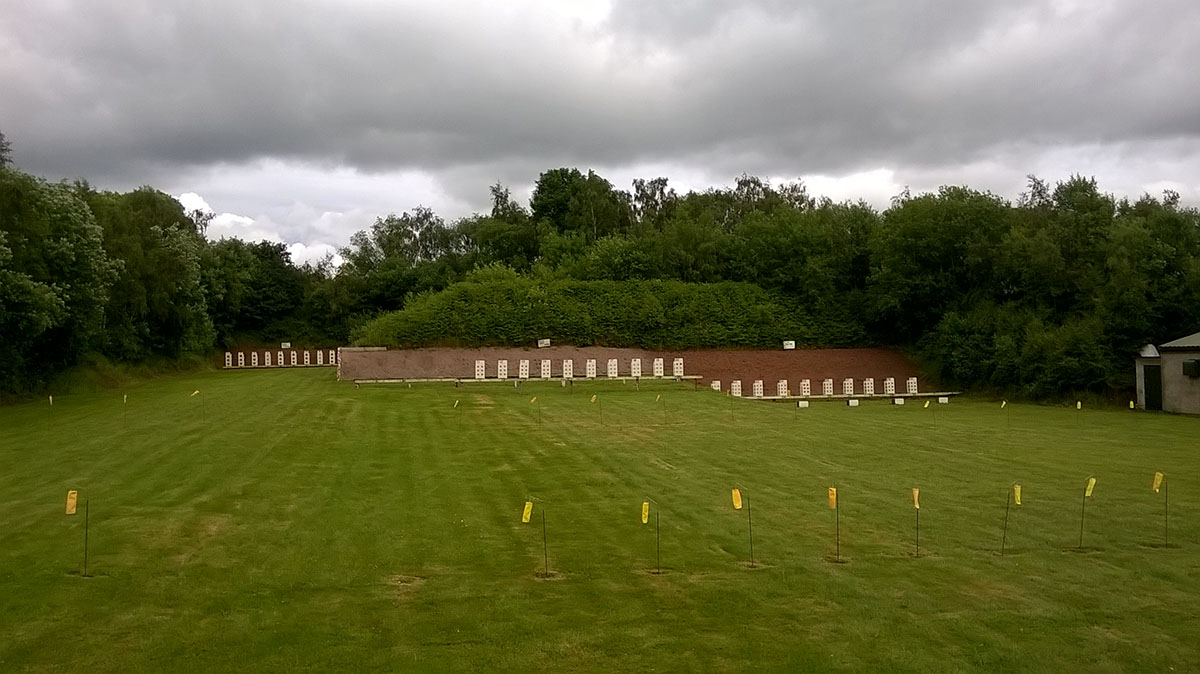 It was Nottinghamshire's turn to host the match this year. It had been hoped to hold the event on a range within the county; but sadly this was not to be and the venue was again Staveley Range in Derbyshire. Thanks go to the Staveley Rifle and Pistol Club for their immense help in making the match an organisational success.
The Derbyshire team was on home ground and came with a full team of 15 shooters and Nottinghamshire and Lincolnshire had twelve shooters each, so it was agreed to count the best ten scores for the main match.
The Ladies and Juniors competitions were run concurrently with the main match; but participation was low. Derbyshire had no teams, Lincolnshire had a full Ladies team only, and Nottinghamshire raised a Juniors team but could only field one lady. This meant that these two competitions were won by default. Northamptonshire and Leicestershire did not field any teams.
The results are listed below with full details of all scores a click away on each county's name. Derbyshire have now won the Mercia Match for the third year running on their home range.
The final scores for the County Teams out of 6000 (best 10) were as follows:
The team scores for the County Ladies Teams out of 1800 (best 3) were as follows:
| | | |
| --- | --- | --- |
| 1: | Lincolnshire | 1670 |
| 2: | Nottinghamshire | 539 |
The team scores for the County Junior Teams out of 1200 (best 2) were as follows: