The 2016 Mercia Match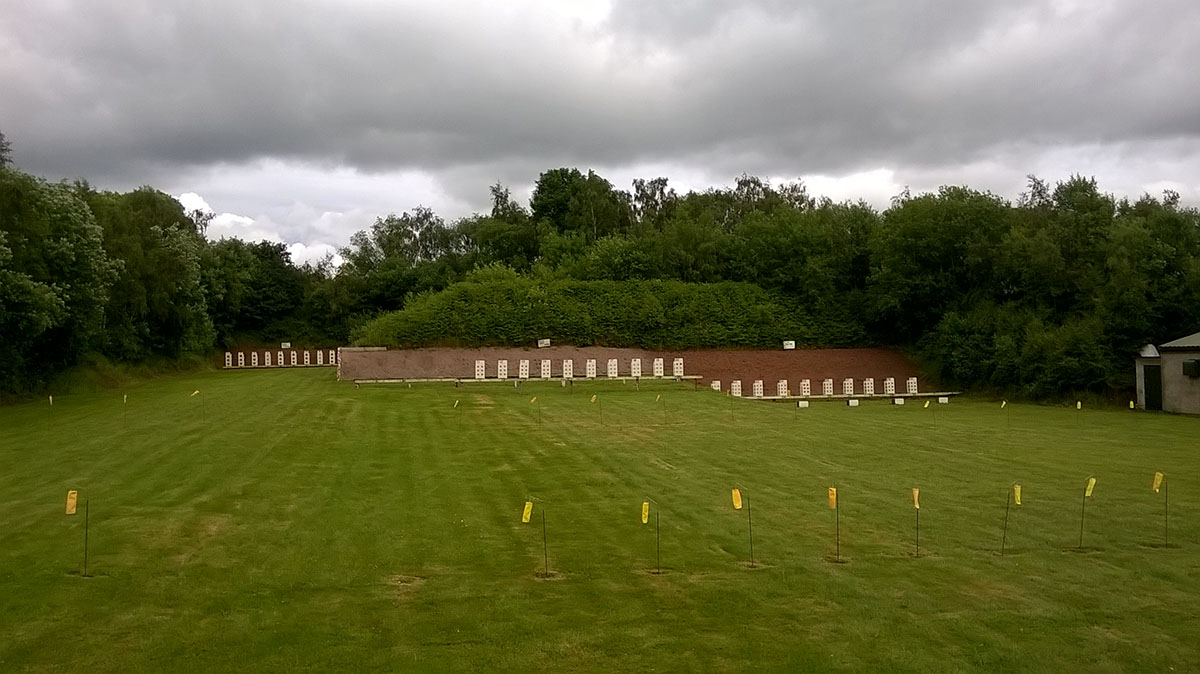 This year the match was hosted by Derbyshire and the venue was the Staveley Range.
Nottinghamshire were represented by a County Team of twelve, with the ten best scores to count, and a County Ladies Team of three. The other teams competing were Derbyshire and Lincolnshire, with the latter also fielding a ladies team. Northamptonshire and Leicestershire were not represented.
The result was a convincing win for the home team of Derbyshire, with Lincolnshire second and Nottinghamshire some way behind in third place. Consolation was taken by Nottinghamshire from the award of top place at 100 yards with 197 ex 200 going to their top scorer, A Cooney.
The Ladies match was narrowly won by Lincolnshire with Nottinghamshire just three points behind. There was no Derbyshire Ladies team.
The final scores for the County Teams out of 6000 were as follows:
| | | |
| --- | --- | --- |
| 1: | Derbyshire | 5770 |
| 2: | Lincolnshire | 5748 |
| 3: | Nottinghamshire | 5537 |
The team scores for the County Ladies Teams out of 1800 were as follows:
| | | |
| --- | --- | --- |
| 1: | Lincolnshire | 1630 |
| 2: | Nottinghamshire | 1627 |