THE ROBIN HOOD RIFLES
RHR at Thorpe Cloud 8th May 2019
Despite the wet weather 8 of us enjoyed a great day's shooting at Thorpe this past Wednesday. In the morning we practised shooting at the conventional round bull target and also the 1861 square target. Whilst most of us used our Enfields there were 2 shooters with black powder cartridge rifles.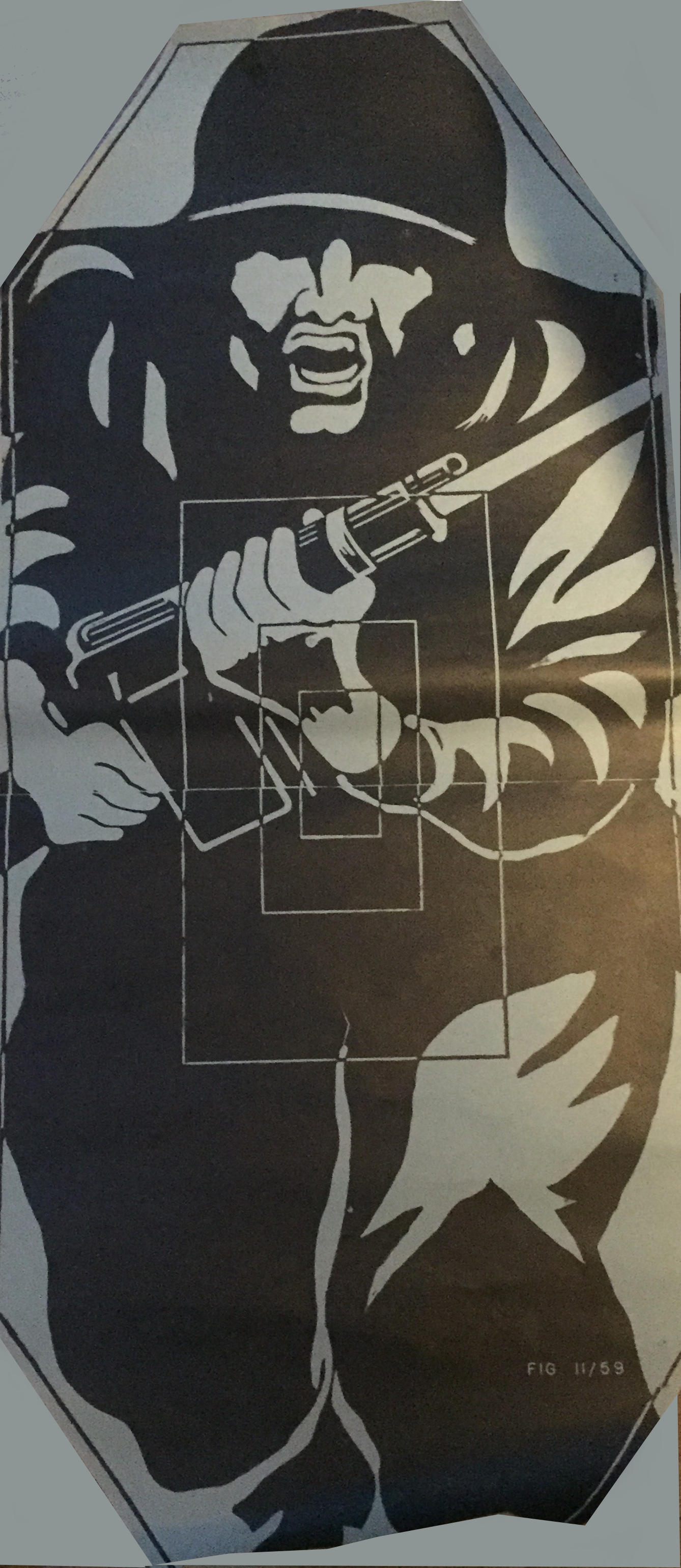 In the afternoon we shot the modified Skirmish Match where we limited ourselves to 200 yds (rather than 300yds and 200yds) due to the rain. Teams of 2 competed. After firing a sighting shot at a Fig 11, each competitor fired 5 rounds prone and 5 rounds standing, without the shots being marked. Given 2 shooters per team, each firing 10 rounds, the total possible number of hits was 20, with a maximum possible score of 100. Please bear in mind that the 5 points "scoring box" was 1" x 2" (the other scoring boxes were similarly challenging) and you can appreciate how difficult it was to achieve a high number of points. It's difficult enough to hit a Fig 11 from a standing position at 200 yds in any case. The target is 114cm x 46 cm (45" x 18").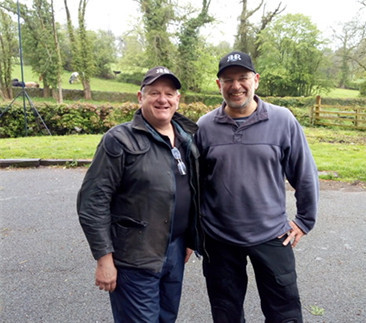 | | | | |
| --- | --- | --- | --- |
| | | Hits | Scores |
| 1 | Bill P, Jon C | 18 | 38 |
| 2 | Mike H, Dave H | 19 | 35 |
| 3 | Andy R, Dave H | 15 | 27 |
| 4 | Robin S, Richard T | 15 | 15 |
The idea behind the Skirmish Match was to recreate the type of shooting undertaken by the RHR Volunteers in the 1860's. We look forward to shooting the full Skirmish where we begin at 300yds and move forward to 200yds. Hopefully we will do so on the Sunday afternoon of the Notts Rifle Association Black Powder County Championship, with Enfield rifles, on 23 June at Thorpe.
We had a couple of new to Enfield rifle people with us on Wednesday and it was very pleasing to see how well they shot at 200 yds given neither had previously shot beyond 50 yds. We have a policy of doing all we can to encourage, train and support those new to the trusty Enfield. Our congratulations to these two who put on a really good show. Well done!
If you would like to learn more about our activities, or challenge us to a competition, please contact our Chairman, Michael Hunting, at rhr.enquiries@gmail.com